Full-scale Interior Design Project
Design project from scratch includes floor plans, wiring and plumbing solutions, built-in furniture and kitchen, finishing materials proposal and selection of furniture, lighting and accessories.
​
Time frame to prepare an interior design project depends on the surface and the complexity of the project. Usually it takes from 3 to 6 weeks.
Tailor made approach to create your new home
Let us get you know
Let us know about your project: what is your time limit and budget? What do you expect from your new home?
Send us your current floor plan or just give us an idea of the surface.
Meeting
The main purpose of interior design project is to find the most comfortable and harmonious solution for your interior.
In order to create an interior that meets your expectations we will be discussing with you on the very first meeting your style preferences, favorite colors, finishing materials and textile.
We will cover all important details of your project. For example, maybe you would like to keep some furniture from your previous home – just let us know and we will find the best place for in your new interior.
Design Process
At this stage we are developing your project, getting more detailed. The design project gives you an idea of your future interior. Creating new interior is an exciting process and we want you to be the part of it! We are happy to have your feedback, because interior is like haute couture clothes, it needs to be individually tailored for each client.
Design Project includes the floor plan, selection of finishing materials, lighting schemes, selection of bathroom equipment, kitchen and selection of built-in and loose furniture, lighting and accessories.
Board with selected
materials
Board with selected furniture, lighting and
accessories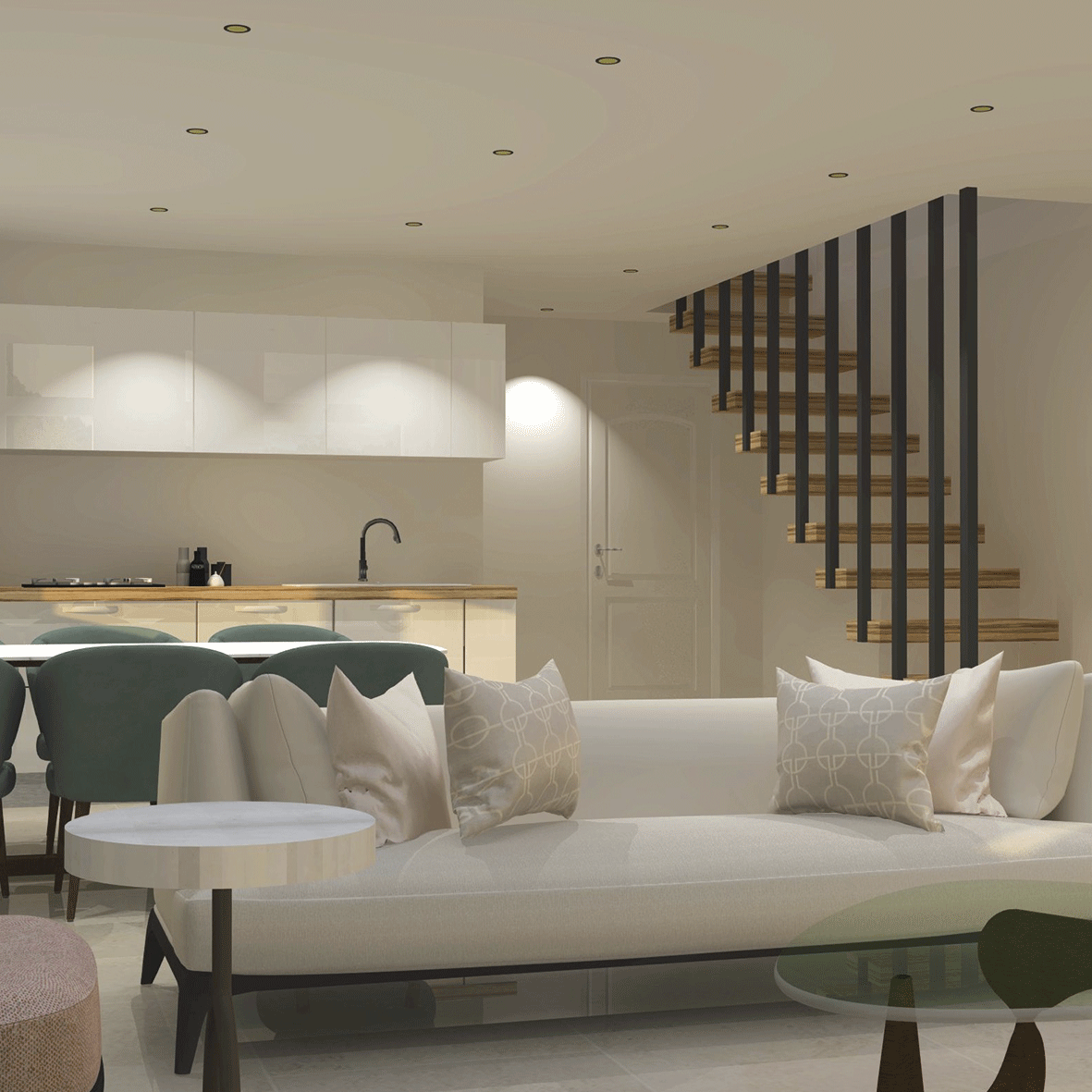 Concept approval and
3D Visualization
Quote with detailed description
Concierge Shopping
With Concierge shopping you save your time because we take in charge all the purchasing and order management for your new interior.
We make this process easy and stress-free, delivering and installing all items in your new home in 1 day.
The price for our service depends on the surface of your home, volume of works, deadlines, complexity of project and personal requests from client.
​
You can leave us a request for price and we will send a quotation for your project in 24 hours.
Have more questions? Feel free to contact us